A Driving Force
Previan is an industrial high-technology group that is redefining the standard of infrastructure monitoring and diagnostics.
Previan
Previan drives strategic orientations, capital allocation decisions and investor relations. At the core of each of our investments is the determination to drive innovation and deliver the world's most advanced technology solutions to the marketplace.
Business Units
To maintain an entrepreneurial mindset and a relentless customer focus, the group is composed of several business units operating as autonomous platforms. While self-directed, these business units all share a common purpose: to push the limits of advanced technology to keep the world's infrastructure safe and productive.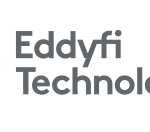 EDDYFI TECHNOLOGIES - ADVANCED NON-DESTRUCTIVE TESTING (NDT) EQUIPMENT
Eddyfi Technologies provides the highest performance non-destructive testing inspection technologies in the world, helping OEMs, asset owners and service companies enhance productivity, save lives, and protect the environment. It focuses on offering advanced NDT instrumentation for the inspection of critical components and assets through its complementary brands and product lines: Eddyfi, Inuktun, M2M, Silverwing, Teletest, and TSC. Eddyfi Technologies offers a diversified portfolio of NDT instruments, sensors, software, and robotic solutions for key industries such as Aerospace, Energy, Mining, Power Generation, and Transportation. Eddyfi Technologies employs more than 460 people and leverages ten centers of excellence and sales offices worldwide, all staffed by NDT experts.
SENCEIVE - WIRELESS CONDITION MONITORING
Since formation in the research labs of University College London in 2005, Senceive has pioneered the development of intelligent wireless enabled condition monitoring for industrial applications within the IoT (Internet of Things) space. Senceive's experts were among the first to recognize the immense potential of easy to use, precise, reliable, and long-life wireless remote monitoring, explicitly for challenging and risk-conscious Civil Engineering, Rail and Mining applications.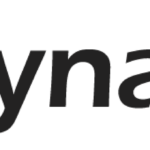 DYNAMIC RISK - RISK ASSESSMENT AND INTEGRITY MANAGEMENT SOLUTIONS
Dynamic Risk is a global leader of innovative solutions for the safe and efficient delivery of energy resources, and the only provider to effectively utilize both qualitative and quantitative risk analysis across the complete energy supply chain. The company partners with operators across the Transmission, Midstream, Upstream and Gas Utility industries to avoid pipeline failures through complete lifecycle risk management, and enables clients to achieve optimal business, safety, and environmental performance while meeting compliance objectives and achieve a goal of zero incidents. The company provides best-in-class pipeline systems modeling software which proactively identifies threats and consequences, assesses time-to-failure, and analyzes mitigative options, as well as domain expertise for asset risk advisory services to ensure safe, reliable, and efficient operations. Since 1996, Dynamic Risk has evolved its industry-leading expertise to revolutionize the business of pipeline risk and integrity management.
NDT GLOBAL - ADVANCED APPLICATION-SPECIFIC INTEGRATED INSPECTION
NDT Global is a leading supplier of ultrasonic pipeline inspection and data analysis. Its state-of-the-art inspection fleet provides the entire inline inspection service (ILI) spectrum for onshore and offshore pipelines worldwide. The full range of services includes geometry and deformation inspection, metal loss and crack inspection, defect assessment and fitness for purpose investigations. First run success, best data quality and rapid report delivery are our key benchmarks. A skilled engineering and project management team, complemented by one of the best data analysis teams in the industry, has inspected and analyzed pipelines worldwide. The company has offices in Australia, Canada, Germany, Ireland, Mexico, Spain, UAE, UK and USA.
TSC SUBSEA - ADVANCED APPLICATION-SPECIFIC INTEGRATED INSPECTION
TSC Subsea is a technology-enabled inspection vendor that specializes in solving the most challenging subsea NDT inspections anywhere in the world. Whether inspection needs relate to subsea pipelines, FPSOs or offshore platforms, the company provides advanced engineering solutions, custom designs, mock-up testing and inspection services to ensure successful work programs on site. TSC Subsea also provides unique services around its proprietary Alternating Current Field Measurement (ACFM®) technology where, for instance, the ability to accurately depth size cracking defects produces information required for engineering decisions that enable the protection and lifespan extension of marine assets. TSC Subsea is headquartered in Milton Keynes, UK, and operates globally in key subsea markets.