Advancing Sustainability.
At Previan, we believe that our advanced sensing solutions will help unlock a safer tomorrow for the world and its people.
From the outset, sustainability and safeguarding the future has been the driving force in our journey to becoming a leader in advanced diagnostic technologies.
Just as the world and its ecosystems are complex and constantly evolving, so must our response be to protecting them. We have reached a crossroads; assets are rapidly aging whilst their productivity and integrity must remain protected. Deeply coded within our corporate DNA is the strong sense of responsibility we have toward people and nature. Through our technologies, we believe we can do more to protect society and the world we live in.
01
PLANET
Our diagnostic technologies ensure the continued health of our customer's infrastructure and critical assets and, as a result, we support their sustainability goals and reduce the risk of potential environmental harm from industries that the world relies on every day.
02
PEOPLE
The ability to attract, retain and develop talent is key to executing our strategy. The highly technical nature of our business requires hiring individuals with deep expertise who thrive in an innovative, entrepreneurial, and stimulating workplace and culture.
03
COMMUNITY
At Previan, a part of our DNA is to create a positive impact within our communities, whether through our products and technologies or through the engagement of our people.
04
GOVERNANCE
Our corporate governance is founded on the pillars of openness, transparency, and integrity. We strive to maintain the best governance standards, while sustaining an innovative and entrepreneurial corporate culture.
05
CYBERSECURITY
With advanced technology-driven products and services, our business model is highly dependent on the effective management of data and digital systems. Cybersecurity risks are at the forefront of our customers' minds, and we strive to proactively support them in managing these risks.
Giving Back to Communities.
Companies have a primary stake in improving their ESG (Environmental, Social & Governance) performance and contributing to a cleaner world, by avoiding pipeline leaks and spills, minimizing water loss, and enabling safe and effective nuclear operations. Asset failures can be detrimental to life and the environment, resulting in a significant liability and reputational impact. Meanwhile, enhanced public awareness and shareholder expectations around environmental sustainability are further increasing the demand for infrastructure health applications. To reach their ESG goals, companies need technology-based solutions that optimize asset performance, identify potential issues, and help avoid catastrophic loss. That's where Previan comes in.
Our businesses' customers span a variety of industries worldwide, including energy, transportation, and civil infrastructure, where integrity is mission critical. By ensuring that the right processes, procedures and tools are in place to enable infrastructure and critical assets to function safely, effectively and efficiently at every stage of their lifecycle, Previan is helping preserve not only overall health and safety, but also compliance with vital environmental regulations.
Previan's One Per Cent Pledge
Ours is a business of the future. Defending the integrity of critical infrastructure is the only viable way forward to a cleaner, safer environment. We are committed to achieving our goals, so that our customers can meet and exceed their own safety and regulatory requirements and achieve their ESG priorities. That's why we have pledged to contribute 1% of net profits each year, back to the communities where we operate, and that we serve. Because we want to help ensure that local and global economies can thrive in harmony with nature, for generations to come. It's the right thing to do.
Asset Integrity
Our purpose is to protect the integrity and productivity of the world's infrastructure and critical assets; to help prevent premature retirement of infrastructure and the waste it generates. Asset owners can utilize Previan's diagnostics solutions to better plan and minimize potential failures that could harm the environment, their workers, or the community. To this end, we have begun documenting the positive impact our technologies make, to understand how we can better support the ESG goals of our customers, and how we can leverage our products and technologies to drive positive environmental outcomes.
We have the opportunity to significantly impact the emissions profile of our customers and help them reach their own emissions reduction targets. Our technologies allow customers to inspect their assets in a minimally invasive manner, allowing them to fix emerging issues in a resource efficient way and to monitor leaks and other potential environmental damages.
These positive impacts are not always apparent or well-documented, but with our technology and support, customers are able to make better decisions and measure their avoided emissions.
Our GHG Emissions
It is our duty to understand the impact we make as a company, to take action and manage our GHG footprint. We began this year by conducting our first companywide GHG audit for 2021. Our total GHG emissions for this, our baseline year, measured at 12,947 tCO2e. Our objective now is to identify a clear and sustainable path to net-zero emission.
Case Studies
With our technology and support, customers are able to make better decisions and measure their avoided emissions. Some of these positive outcomes are documented in the following case studies.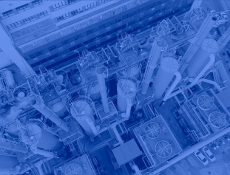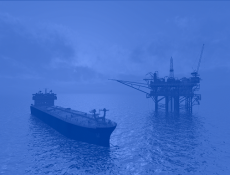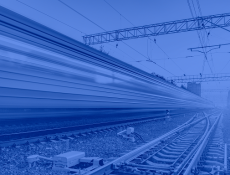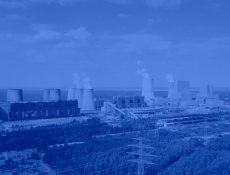 We believe in our people. They are the heartbeat of the company and the reason for our success. To produce next generation technology that is focused on and meets the needs of our customers, requires a passionate, entrepreneurial mindset. We foster a culture of employee empowerment encouraging innovation and collaboration. Focusing on innovation and unrivalled technology helps us attract potential acquisitions, customers and the right talent in a challenging recruitment environment.
And our people are worth investing in. We strive to provide a good work/life balance in order to promote employees' health, wellbeing and productivity. We promote a culture of fairness and mutual respect throughout our entire organization. We do not tolerate behaviour that violates any of the principles embodied in these two standards.
At Previan, we take our responsibility to provide a safe place for all people very seriously. We therefore insist that no current or prospective employee should ever be subject to bullying, harassment, victimization, and discrimination, whether based on age, colour, disability, ethnic or national origin, gender, gender expression, gender identity, marital status, pregnancy, race, religion or beliefs, or sexual orientation. We promote a collaborative approach to maintain the physical safety within the workplace by enlisting our employees in keeping the workplace free of incidents and injury. We ensure that company safety standards, systems, and procedures are followed rigorously. Enhancing health and safety performance is an integral part of our operational strategy.
Diversity throughout the whole business is key to our success. Our ability to provide the most advanced diagnostic technologies to make our planet a safer and cleaner place depends on our ability to bring together talented individuals with different perspectives, life experiences, skills, and interests and who are representative of the markets we serve and the communities we inhabit.
Giving back to the community has always been a part of who we are at Previan. The social challenges Previan's co-founder and CEO, Martin Theriault witnessed growing up in Québec's lower town neighbourhood of Limoilou, inspired his longstanding philanthropic interest in this richly diverse community. It has become part of our DNA to create a positive impact on our communities, whether through our products and technologies or through the engagement of our people.
Our corporate governance is structured to provide clear guiding principles to ensure the legality, appropriateness, and efficiency of our business whilst remaining open and transparent. Our conviction to 'do the right thing' goes hand in hand with our focus on being the best and pushing the limits of technology. At all times, we aim to align our governance practices to the best practices proposed for private companies.
To allow us to express and implement our values and principles in the workplace, we ensure we always adhere to our Code of Conduct & Ethics. It embodies our unwavering integrity in everything we do and our utmost respect for our people, the law, and the communities we inhabit, and the customers, suppliers, and partners we do business with. When we live and work according to the Code, when we advocate daily for ethical practices, our organization thrives, and our people feel cared for.
At Previan data privacy and cybersecurity are top priorities.
To ensure we safeguard the confidentiality, integrity, and availability of our information and data, we employ a comprehensive, multi-layered cybersecurity management program. As part of the program, we implement regular security posture assessments on our own system and as a pre-scan of any new acquisitions. Privacy and data protection are considered in any new projects to identify and minimize risks and develop a privacy by design culture.
We also perform 24/7 monitoring of all networks, assets, and traffic and use external resources to run third-party checks. We monitor and enforce adherence to our internal security policies, applicable regulatory requirements, and the latest version of the CIS 18 Critical Security Controls.
Recognizing that a key component of a cybersecurity management program is user awareness, we provide training on matters like identifying and reporting phishing attempts. The program is maintained at optimal performance through a continual process of assessment, monitoring, updating, and forecasting.
We update our cybersecurity systems and remain vigilant at all times.